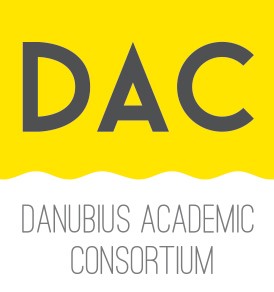 Danubius Academic Consortium for Integral Innovation (DAC)
DAC – is an euro regional ecosystem of Integral Innovation, located in the Danube region, aligned with the goals of EU Strategy for Danube Area (EUSDR) aiming toward a high Competitiveness based on Creativity and Diversity in this Euro-Region.
As an ecosystem DAC: 
1. Educates Integral Innovators (inventors-entrepreneurs) able to generate new game changing solutions = EMJMD Integral Innovation.
2. Endorses the graduates efforts for building up an enterprise on this original base = original business, developing the regional economy- DECII-excellence center
3. Enhances the acceptance of newness in the society by involving different segments of society (children, vernacular craftsmen, public projects) in creative process  = creativity culture, Programs Innovation is Hope and Sky is the Limit
These DAC domanins of activity address specifically the goals of the EUSDR Projects Area 7,8, 9 and 10.
DAC partners' profiles: Convergence and Complementarity
The composition of DAC corresponds by convergent competences to the DAC comprehensive approach:
 -Universities from Danube Countries
 -Industry Associations (for ex. Landes Verband der Industrie, LVI BW),                                             
 -Networking Institutions between academic creativity and economic reality (for ex. BWCON),                     
 -NGOs, representing Danube riverine communities (for ex. CLDR),
 -Craftsmen guilds (for ex. BIDF) and 
 -International Institute for Integral Innovation 4xI 
HISTORY
The activity started as Danubius Design Conferences in 2004 - Calarasi, Romania and in 2005 Belgrade, Serbia, for inspiring the euroregional identity of academic institutions along Danube and gathering the Danubian creative forces for economic success and region development. As DAC was founded in 2014.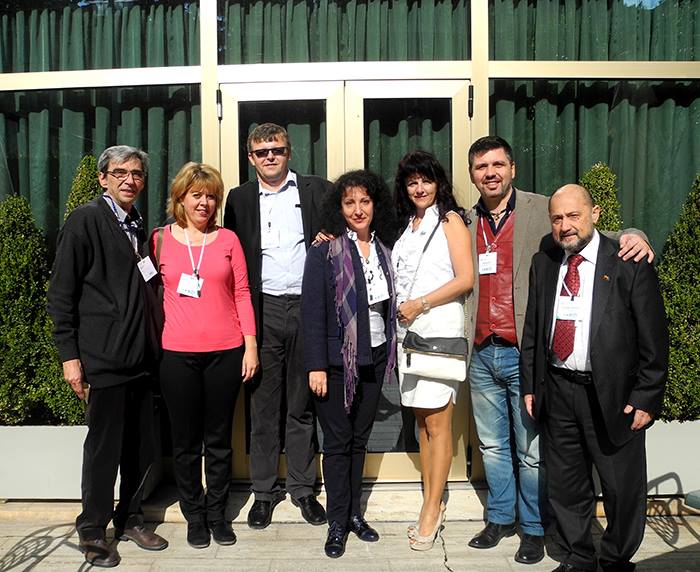 DAC PARTNERS
ACADEMIC PARTNERS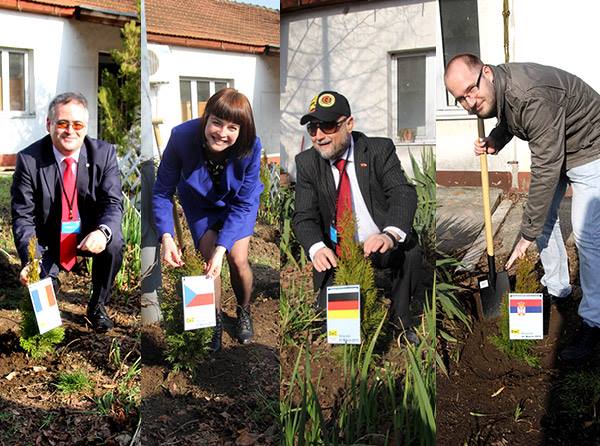 | | |
| --- | --- |
| - Institute for Integral Innovation Köln | Germany |
| - Danubius University Galati  | Romania |
| - University of Arts Belgrade     | Serbia |
| - Slovak University of Technology, Bratislava | Slovakia |
| - Mendel University Brno  | Czech Republic |
| - University of Zilina   | Slovakia |
| - Educons University Novi Sad | Serbia |
| - University Spiru Haret Bucharest                             | Romania |
| - University of Primorska     | Slovenia |
| - University of Ruse                                                        | Bulgaria |
| - University of Izmail                                           | Ukraine |
| - University of Cahul | Moldova     |
STRATEGIC PARTNERS
| | | |
| --- | --- | --- |
| - LVI  | BWAssociation of Baden Württemberg Industry     | Germany |
| - IA  |  Association of Communities from the Danube Region  | Danube R. |
| - CLDR | Association of Communities from the Danube Region | Danube R. |
| - BWCON | Networking Institution, a link between academia and economy   | Germany |
| - ALADI  | Latin American Association of Designers and Innovators | Latin America |
| - AASGON   | Association of Scholars from Africa and Asia Pacific | Africa, Asia, Pacific |
Contact Person: