Information Bulletin
18. 9. 2019 -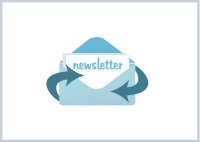 Dear colleagues
The Research Centre periodacally sends out the Information Bulletin, where you can read about current project calls, deadlines and current seminars and conferences. 
All issues including the latest issue can be found here.
If you would like to subscribe for this bulletin, do not hesitate to write an email to dominika.doubkova@mendelu.cz. 
The Bulletin is primarily designed for employees of FBE. 
Research Centre team