Software, Databases and Data Sources
Available statistical software
There are available various statistical software for students and employees of FBE MENDELU. You can find information in Czech language about all of them at Informatika @ MENDELU.
Information about selected software find below.
STATA
FBE MENDELU has a network licence for 20 clients of programme Stata.
Please contact David Procházka for installation description, media and instalation key.
SPSS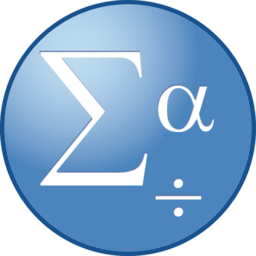 IBM SPSS Statistics is statistical analysis software that is widely used for reporting, analysis and direct decision support, business analytics, both for strategic decisions and for operational management. It can be connected to any database and is used both in one-off analyzes and in continuous process monitoring; serves to describe the situation and to support repeated or regular decision-making. Suitable for applications in science, marketing, human resources and research, for processing laboratory measurements and summarizing data from large and small databases of various types.
There are 20 concurrent licenses available on the PEF, allowing 20 users to work with the software at the same time. The license server for IBM SPSS Statistics 25 is installed on the server mozart.mendelu.cz. The installation ISO can also be downloaded from mozart, the storage can be mounted via the Windows dialog box Mount Network Drive. The path to the shared disk is: \\mozart.mendelu.cz\amadeus, user name: wolfgang; password: on request from hana.vranova@mendelu.cz.
The installation ISO file needs to be attached (Windows 8 can do it automatically, in older ones you need a program for working with ISO files) or burn it to a DVD or create an installation flash. When you open the installation media, the IBM SPSS Statistics 25 installation menu dialog opens. If the installation menu does not open itself, you can run it from Windows\setup.exe, which is located on the installation media.
In the menu, click Install IBM SPSS Statistics 25 and select Concurrent user license when prompted for the license type. In the following steps, you will be prompted to enter the IP address of the server. In the "License Manager name or Server IP Address" field, enter mozart.mendelu.cz and click the Set button. We will select other installer options as needed.
MATLAB

FBE MENDELU has also licence for programme MATLAB.
All information can be found at website of Assoc. Prof. Hampel.
Databases and Data Sources
PEF MENDELU also has various databases from various areas of economic research. An overview of the databases is given below. If you are interested in obtaining data from any of the available databases, it is necessary to contact the relevant person. The acquisition and use of data is subject to an agreement with the relevant contact person and the possibilities of dissemination and use of the data specified in the contract with the data provider.
ALBERTINA
BECK-ONLINE
CROWDSURFER
ORBIS
SHARE
UK DATA SERVICE